News & Results
Bushi Ban vist - Houston, Texas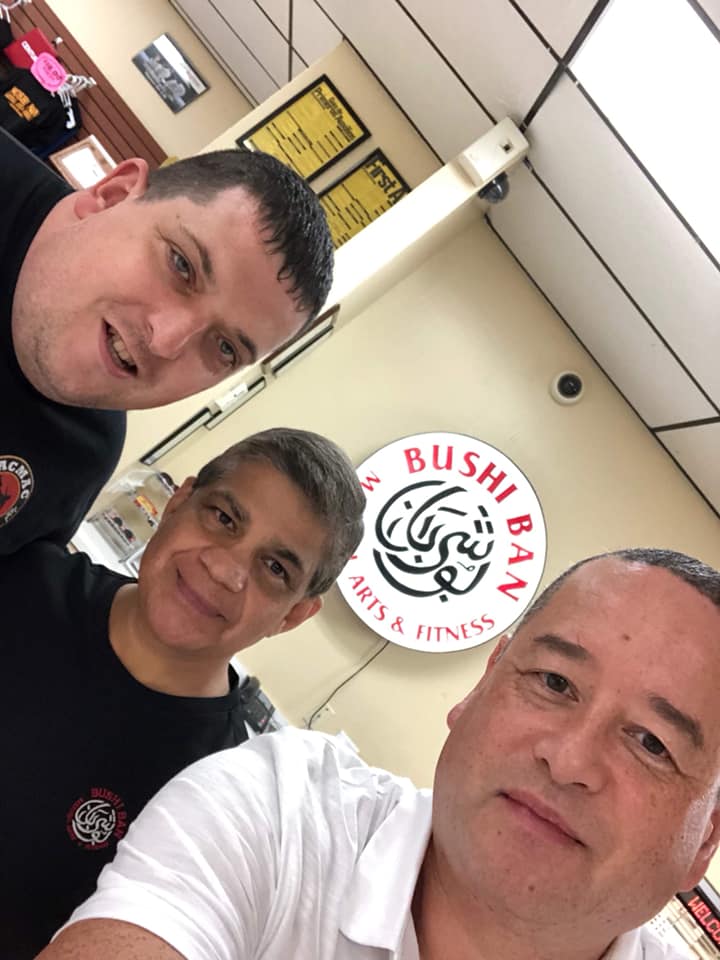 On Tuesday 15th October I made the long solo journey to Houston, Texas to spend time at Bushi Ban World HQ in Pasadena. I spent 6 days there training, watching classes, sitting in on Staff Meetings, socialising as well as attending the first Martial Arts Training Summit which was 1 day of Business Growth and 1 day of high level Physical Training.
I was blessed to have been surrounded by Martial Arts legends including the Main Man Master Zulfi Ahmed, our host who could not have done more for me on this trip, i have learnt so much from his teachings and example in Martial Arts and Business. And the best news is that he is coming to ACMAC next year. Also my Business Mentor Ken pankiewicw who was also over from the UK, it was great to spend time with Ken on this trip.
It was gret to see one of my heroes Bill Superfoot Wallace and meet Grand Master Dr Maungi Gyi, Grandmaster Fred Degerberg, Master Jimmy Pedro, Master Chris Nott, Karate Grandmaster Buzz & Judy Durkin. Master Durkins book has been an inspiration to me this year, it was great to meet him. Sascha De Vries from Germany, Jose Escabar & Nick Cokinos. Finally I was surprised to see My friend from a long time ago Eddie Diaz, it was awesome to see him. We met in 2001 in Florida and hit it off straight away. Eddie is a cool guy and great Martial Artist.
I also met so many of the Bushi Ban Staff and visited 3 of their locations including the HQ which had 4 large training areas and class rooms for their after school programs. The place had an amazing vibe. Amongst the Staff I met were Senior Master Roger and Becky Bornstein, Master Roger has taught me so much this week and has been an inspiration, Plus Masters Kazi Qais, Hassan Sayid, Vickie Schultz, Charlie Nicolas, Shane Wilson and Chase Lacombe (plus many others), all were really welcoming and helpful.
It was an amazing week, I learnt so much and met some amazing people.