News & Results
Black Belt Reunion Class 2019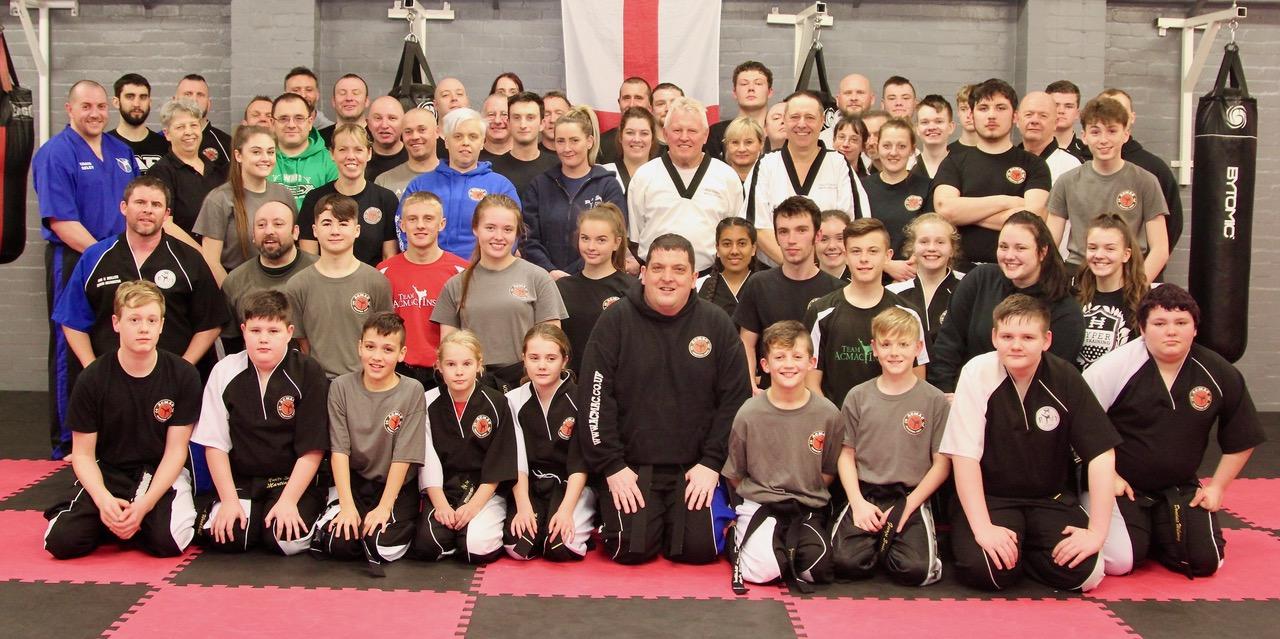 GREATEST CLASS IN ACMAC HISTORY
On 2nd January we opened back up with a bang with our Greatest Class in ACMAC history which was a gathering of Black Belts, including some come backs. 61 Black Belts attended and a few sent their apologies.
We had 28x 1st Dan's, 18x 2nd Dan's, 7x 3rd Dan's, 5x 4th Dan's, 2x 5th Dan's & 1x 6th Dan (2 if you include me). 17x World Champions! Plus Multiple World Medallists, European Champions & National Champions.
We trained for 1 hour 30 minutes and covered a range of curriculum. It was a real feel good class. Many people saw each other for the first time in a lot of years, the love, respect and friendship in the room was unbelievable.
My goal when I opened was to give exciting Black Belt curriculum and retain my long term members. I think it is safe to say we have. Thanks to everyone who attended.