News & Results
March Grading week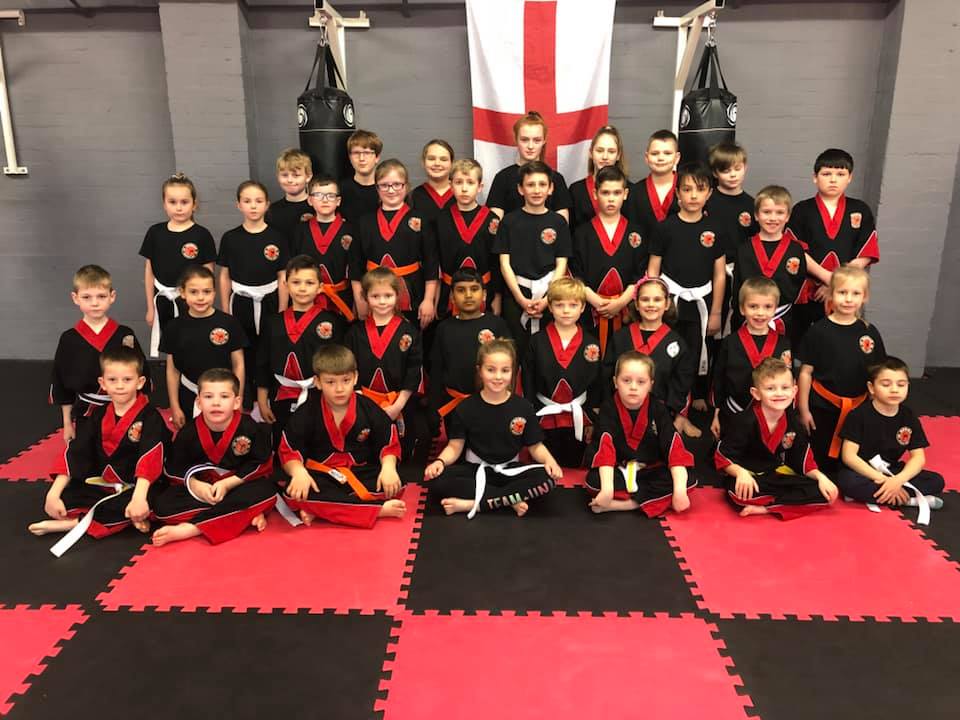 MARCH GRADING WEEK
Last year we made the decision to extend our Grading week to 4 nights, this really paid off as we saw a higher standard from splitting the grades to 2 Belts for Kids. Also it allowed us to focus on the Adult systems better and give them a more style specific Grading.
We are lucky that our Adults and Teens really get what we are aiming for and those who dont do not stick it very long, we also are fortunate that the guys who train together have a strong bond and work well as a team and support each other. These are two things i wanted from the start for the older guys, team spirit/support and a hard work rate.
On the Kids grading the talent literally shone, the knowledge of our Syllabus and application of techniques was extremely good. About 3 years ago we started putting more Children on 6 monthly gradings and holding more back from testing via the Stripe Tests and this has really worked, in 2 ways 1 by not allowing those to grade unless they are 100% ready and 2 because of this the Kids have raised their games.
This makes for a higher standard and more enjoyable experience for everyone.
The Beginners came out fired up as always and as we progressed through we really saw an improvement on every grading, the Friday grading really showed this with those who have Black Belt in the next 12 months in their sites showing a great understanding & application of our curriculum, watching the Kicks on the pads and the Forms was like a master class demonstration. I was very proud.
The Little Dragons gradings yesterday really hit home what we do for Children of that age. On the first one i was on the floor from start to finish and all the Instructor Team were on hand helping kids stay focused and tying belts, by the second Grading we didn't have to do that and i was able to sit behind the Grading table and the kids showed they understood what was being asked of them, so it shows how much the Kids come on from the first 6 months once they have settled in properly to our Program.
We also had some of our Black Belts testing for stripes on their belt each with their own unique curriculum which is another recent addition thats going really well.
Thanks to Kelly, Cieran, Mick, Dean, Tiff, Kieron, Ange, Lorna, Claire, Josh, Max, Alisha, Garry, Nieve, Abby, Andy, Linda, Sarah & Adam for their help on Grading, it meant Mrs P, Mr Lindley, Miss Corish, Mrs C and myself could really watch every second of what was going off, its where we look at what needs improving for individuals and across the board. So congratulations to everyone who tested, we were all really impressed and proud of you, we are looking forward to handing Belts out next week.
Grading Awards went to Lucy Sutton, Tobi Atkin, Tawhid Razzaq & Andrew Sudlitz. A-Passes went to Aaron Chan, Jessica Chapel, Thomas Warman, Charlie Moran, Michael Newton, Olly Brace, Jamie Bugdol, Olivia Kirk, Thomas Collingwood, Noah Caddy, Connor Cowan, Declan North-Donellan, Zach Hawkridge, Emily Hawkridge & Charlie Hewitt.