News & Results
April & May Tournaments & Fight Nights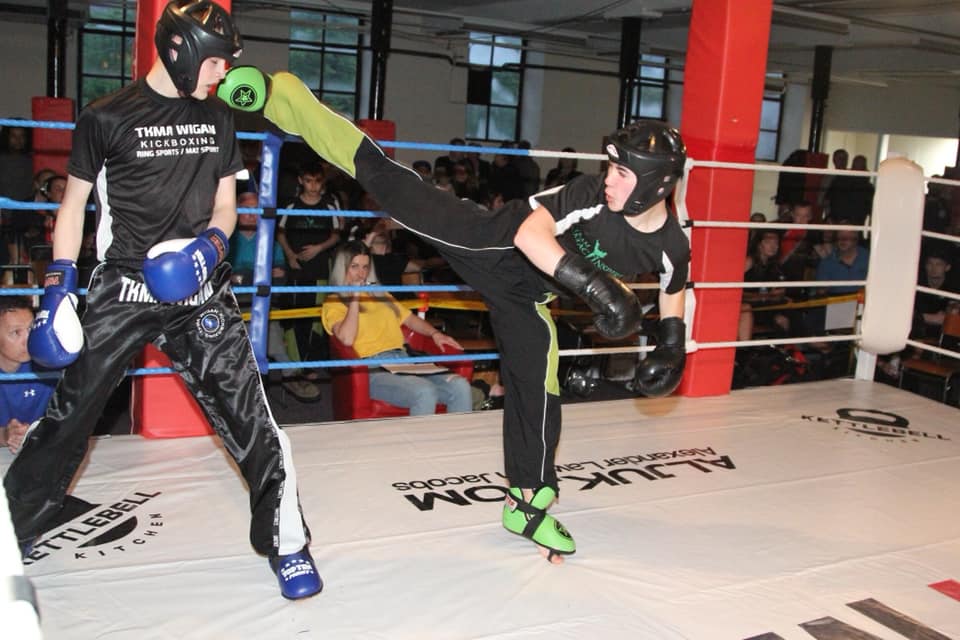 ICO BRITISH CHAMPIONSHIPS
We took a Team to Birmingham for the ICO British Championships, it was a really busy event and high standard, it was the first time a few of our Competitors took part outside of Revolution. As well as the usual stuff we also had Ring Fights too which was cool.
Here are the results
Gold 7
George (Points & Ring), Joe C (Points), Bailey (Points), Jon (Continuous), Olivia (Ring) & Ella (Weapon Forms)
Silver 7
Joe C (Continuous & Ring), Ella (Points), Alex (Continuous), Olivia (Continuous), Bailey (Continuous) & Harrison (Weapon Forms)
Bronze 7
Oscar (Continuous & Ring), Alex (Points), Olivia (Points), Jon (Points), Ella (Continuous) & Bailey (Ring)
REVOLUTION IN SCARBOROUGH
We took a Team to the 2nd Revolution of the Year in Scarborough, as always we made a weekend of it, the Tournament has grown so much and the standard was very high, we took lots of new competitors which was great.
2 Gold Medals went to George Emsley, Jakub Sudlitz, Abby Townsend & Max Peart, Golds went to George Snedker, Sienna Chambers, Alex Nichol, Sarah Hyslop, Dean Mitchell, Micheala Hempstock, Jess Nichol & Dale Hayes.
Our medal tally was 15 Golds, 22 Silver & 20 Bronze. Well done to everyone and thanks to everyone who helped us make the day successful.
ALFS FIGHT NIGHT
We had a great night at Alf's Fight Night in Bacup. All 6 Kids fought out of their Skin.
Adrian came back after an early knock and gave a good fight against a bigger stronger boy, he has such a bright future
Bailey you are a pleasure to coach, to be the man you have to beat the man and thats what you are, youve faced all the top fighters in the country now and not one of them has beat you soundly, you know how you measure up, big fight ahead
Jensen showed great skill and fire, that boy regrets those extra shots against the ropes. Great combos of hands and legs, he is doing the Friday classes and it shows! Gonna be a star.
George fought a great fight, move hit move, the lad never touched him and George showed intelligence that is beyond his youth because he kept the fight where he wanted it, great performance
Joe fought a great fight from start to finish, totally focused and stuck to the plan, dominant performance and is really maturing as a fighter.
Olivia you are the sweetest little beast i know!! Such a nice girl, lacks confidence in many ways but boy can she fight, even though she cant hear in that head guard she listened and stuck to the plan, the girls big kicks never landed but Liv's certainly did.
I was extremely grateful to have the opportunity to coach each and every one of you last night and proud of your performances
We are a big Team and dont always get chance to see what each other are upto so events like this are awesome. So thanks to all the supporters.
Thanks Kieron for coming to coach as he couldn't get matched. Kieron & Bailey were great with the rest of the team getting them warmed up and standing in their corners.