News & Results
The first ever Ippon Showdown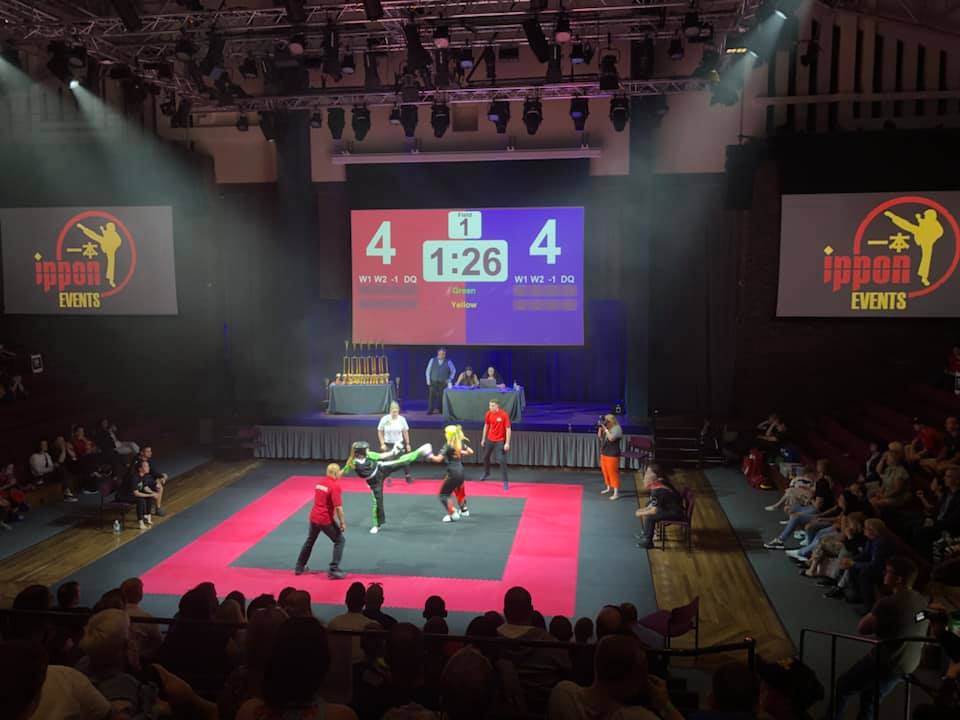 IPPON SHOWDOWN
The following week was the Ippon Showdown, this was an event I co promoted with Luke Burks, our goal was provide a platform like no other for Points & Continuous Fighters to compete on like other Combat Sports do, we hired a top notch venue with great Audio & Visual effects.
From ACMAC we had 6 fighters get selected for the Show, they trained so hard for 8 weeks in preparation, unfortunately Bailey Willis got injured the week before which meant he couldn't fight so we was down to 5.
Joe Cope came out first, he had a slow start but in the 2nd round he was scoring head kicks for fun but unfortunately didn't get the decision, we was surprised but Joe can hold his head high with a great performance.
Next up was Olivia Cope, she has trained so hard and gave it 100% on the mat fighting hard from bell to bell but lost the decision to an older and taller girl.
Then we had George Emsley who put in a great shift across the two rounds, showing his skills with both his hands and his legs and a won a Unanimous decision.
Then it was the night show which was 13 top level fights, we had Tiff Richardson first, the fight nearly did not go ahead as her opponent was 4kgs over the weight limit and Tiff was 3kgs under so was giving away weight but Tiff wanted to go ahead, the fight was back and forth, we thought Tiff scored more points but the judges went the other way which we can only this was due to the bigger girl controlling the fight more.
Finally we had Hayden Lindley in the main event, it was a World Championships level final against current World Champion Craig Harrington, Craig lead all the way but Hayden stayed close a struck when the time was right winning the fight in extra time, it was a great way to finish the event.
I would like to thank all ACMAC members who came to support us, we hope even more will come next year now they have seen what it is about.